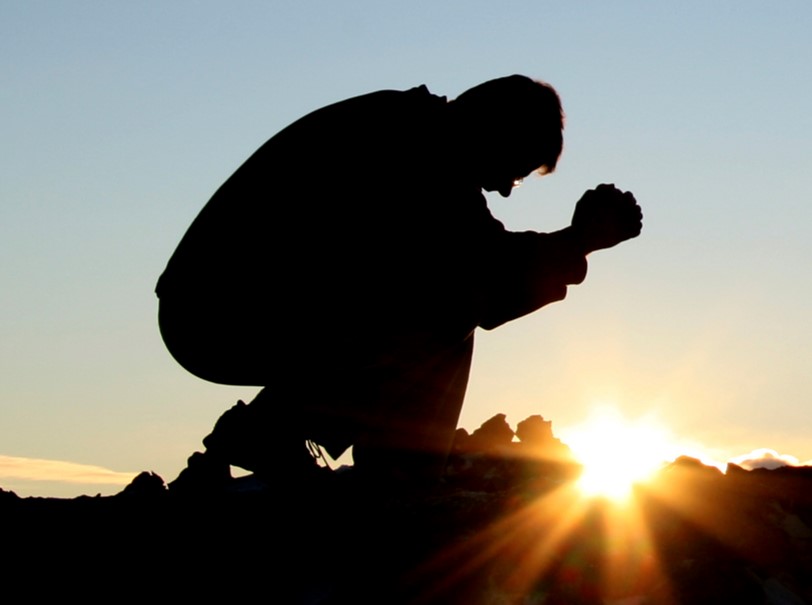 We can add one more thing to the growing list of Bible instructions that offer proven social and psychological benefit: gratitude. Like forgiveness and Sabbath rest, gratitude ranks high on the biblical "to do" list and also brings clinical benefit that is actually measurable.
In a recent Wall Street Journal article (February 23, 2018), writer Jennifer Breheny Wallace noted that a growing body of research points to the many psychological and social benefits of regularly counting your blessings. Researchers find that people with a grateful disposition are more thankful for a wider variety of things in their lives, such as their friends, their health, nature, their jobs or a higher power—and that they experience feelings of gratitude more intensely. For them, gratitude isn't a one-off "thank you." It's a mind-set, a way of seeing the world.
But here's where the stakes get higher for those of us in youth ministry: researchers are finding that the experience of high levels of gratitude in the adolescent years can set a teen up to thrive.
A recent study tracked the role of gratitude in the lives of more than 500 teens from an affluent area of Long Island in New York over the course of four years. The study found that a growth in gratitude over the four years not only predicted a growth in prosocial behavior, it also predicted a decrease in negative social behavior compared with students whose gratitude levels stayed level or decreased.
Lead researcher Giacomo Bono, assistant professor of psychology at California State University, noted that students who were more grateful were also better at managing their lives and identifying important goals for the future. "When adolescents regularly express gratitude," he adds, "it's a good litmus test that they're thriving."
At some point in our faith journeys we realize that God has always had our best interest in mind when giving us instructions to live by. As a small reminder from Scripture on the spiritual value God places on gratitude, check out this cluster of verses from Colossians—verses that implore believers to make gratitude a lifestyle, and not a "one-off thank you." You'll find this cluster of verses in the curious order of Colossians 1, 2, 3, and 4.
Colossians 1:9-12
We continually ask God to fill you with the knowledge of his will through all the wisdom and understanding that the Spirit gives, 10 so that you may live a life worthy of the Lord and please him in every way: bearing fruit in every good work, growing in the knowledge of God, 11 being strengthened with all power according to his glorious might so that you may have great endurance and patience,12 and giving joyful thanks to the Father, who has qualified you to share in the inheritance of his holy people in the kingdom of light.
Colossians 2:6-7
6 So then, just as you received Christ Jesus as Lord, continue to live your lives in him, 7 rooted and built up in him, strengthened in the faith as you were taught, and overflowing with thankfulness.
Colossians 3:15
15 Let the peace of Christ rule in your hearts, since as members of one body you were called to peace. And be thankful.
Colossians 4:2
2 Devote yourselves to prayer, being watchful and thankful.
Colossians 1:12 gives us a poignant and primary reason for thankfulness: we have been qualified to share in God's inheritance. That truth is to be a never-ending source of fuel in our hearts, generating endless gratitude every day. This picture of gratefulness is reflected not only in the other Colossians verses but throughout the New Testament: grasp all that God has done for you and let that truth keep you grateful. In fact, Colossians 2 tells us to "overflow" with thankfulness. Overflow!
And like other spiritual disciplines such as forgiveness and Sabbath rest, gratitude provides benefit outside of the spiritual discipline. God implores us to forgive, to rest, to be thankful, not just out of giving glory to Him, but also out of physical and emotional health for us. God knows how we are wired. It's not a random coincidence that the acts of obedience most stressed in Scripture also bring great benefit to our physical and emotional lives.
As youth workers, this information is a gift. We have a built-in mechanism to give teens a start point in exercising their gratitude muscle. Most of the New Testament instructions are to be followed as a reflection of gratefulness for what God has done in our lives. Below are a couple tools to use as a jump-start to help teens live in the attitude of gratitude.
Tools to help refresh that attitude of gratitude:
Teen Devo
Download or share this free, brand new, great teen devo, "The Attitude of Gratitude: Making Jesus' Day"
FREE SESSION

Faith Basics Session 3

"SALVATION: Rescued Just In Time"

Help your teens renew their gratitude by re-connecting with their personal salvation experience and seeing it for what it is: a just-in-time rescue.
Throw a "Thanksgiving in March" Party
Plan a party, either within your normal youth programing or schedule a special event, with a gratitude theme like "Thanksgiving in March" or "Colossians 1-2-3-4" (keying off the verses featured above).

Wall Street Journal Article
If you have a WSJ  online subscription, you may can view the article here. Copyright licensing doesn't allow us to reproduce the article.