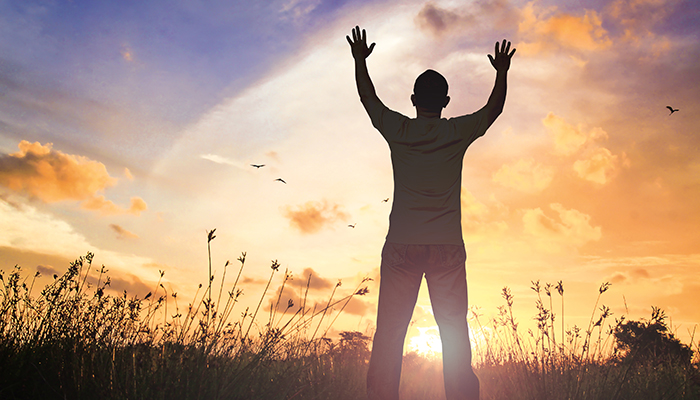 Uncommon Prayer
Bible study without prayer is a risky proposition. At best, it will lead to pride (knowledge alone puffs up); at worst it will lead to a failed effort. God's Spirit illuminates God's Word, making Bible study a transformational experience. Prayer is essential to Bible study. So, we're going for double coverage on prayer!
1. We pray
After you submit the form below, we will send along your info to a specific prayer partner, part of a nationwide network of InWord friends who will go all Colossians 4:12 on you and your group, "wrestling in prayer" that you will stand mature and complete in the will of God (Col. 4:12) as you embark on a study of God's Word.
2. You pray
We encourage you (actually, implore you) to mobilize people around you to form a prayer team dedicated to praying for this Bible study effort. The 10 Steps below will help. You can also download a one-page PDF version here.
10 Steps for Mobilizing Prayer Support
1.  Identify adults and students around you who you know pray, and ask them to pray for this particular Bible study.
2.  Invite prayer partners to pray through the length of the study. They could even meet and pray during your study sessions!
3. Provide detail to your prayer team so that they can pray specifically. Share things like: 
the names of your students.

the day and time of your sessions.

the unique needs of your group (busyness, spiritual hunger, spiritual apathy, distractions).
4. Share these prayers from Scripture that could be prayed on behalf of your group: 
Ephesians 1:17-19

Ephesians 3:16-21

Colossians 4:12
5. If it's okay with your students, pass along contact info and ask your prayer partners to send an occasional note.
6. Name your prayer partner team something more creative than "prayer partner team."
7. In one of your study sessions ask students to sign cards expressing their thanks for the prayer. Make copies (or have students sign multiple cards) and send them to each prayer partner. You could do this via e-mail as well.
8. As you go through the study, share with your prayer team the "Wow!" moments you and your students have in God's Word.
9. Pray for your prayer team! Add your prayer partners to your personal prayer list.
10. After you finish, ask if they'll pray for your next study!