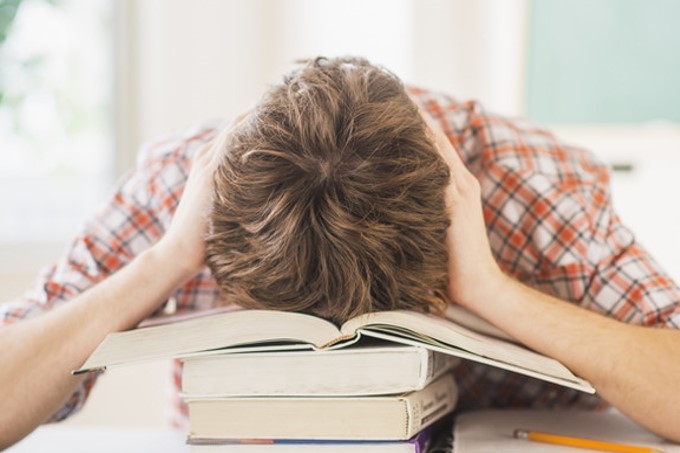 The Most-Needed Teen Spiritual Discipline?
Sleep.
And it might be one of the most helpful spiritual disciplines we could teach our teens. I know, sleep as a spiritual discipline seems a stretch. But it fits right in there with Sabbath, rest, and taking care of the body temple. And it's something teens are not getting much of these days.
Recent studies have shown more sleep in a teenager's life can improve mental health and reduce the potential risk of suicide. Yes, suicide. Nationally, suicide is overtaking homicide as the second-leading cause of death among minors. While many factors build into the risk factors for teen suicide (bullying, social media use, and even the romanticizing of suicide), the trending levels of sleep deprivation in teens' lives must also be considered. Curiously, as sleep hours have decreased, teen suicide has increased.*
Those of us who have worked with teens week in and week out know how easily sleep deprivation can occur. Our teens are under immense pressure to produce and perform. Schedules are packed with activities, practices, games, performances. All of this is laid over ambitious course work and homework. And then comes the early alarm for the school day that begins with the first class before 8 am for most.
It's easy to see how this pattern would eventually have a detrimental effect on the mental outlook of a teen. It's also easy to see how this pattern goes against the biblical teaching of rest and body temple care.
A good night's sleep may be the best thing that could happen in a teen's life. It can make him or her a better student, better son/daughter, better sibling, better artist, better athlete, and even a more consistent follower of Christ. In essence, sleep may help your teens be the kind of teens you've been praying that your ministry will produce.
So, can youth ministry speak to the need of sleep? Social forces will create tremendous pushback, but that's never stopped us before. In fact, it pretty much defines every issue we take on in youth ministry. And besides, the quirkiness of the subject will fit right in with youth ministry programming. At that point, here are a few simple bullet point ideas. Maybe they will spur you on to greater creativity…and better rested teens. If you'd like a devo to distribute (as a post or PDF) to your teens, click here.
Establish "Sleep Week"
Designate a period of time (week, month) when you are emphasizing the subject of sleep in your youth ministry. You can use the subject of sleep as a gateway into the broader topic of Sabbath and rest. Dedicate talks to the subject and theme out your youth area with a sleep motif.
Offer Practical Tips:
Suggest teens turn off their phones one hour before bedtime .
Create a devotional exercise using the verses about Sabbath rest in Bible.
Challenge teens to build their schedule around an 8-hour sleep night, rather than build their sleep around their busy days.
Have teens write their own "Lay Me Down to Sleep" prayer using phrases from these psalms:
Psalm 3:5; Psalm 4:8; Psalm 46:10; Psalm 91:1
Parent Talk:
Some of the societal pushback you experience in encouraging a full night's sleep may actually come from parents. They are frequntly the driving force behind a teen's need to perform or produce. This subject might be worth a "parenting your teen" meeting, or at least a talking point as you resource parents of your teens.
And Finally:
Click here for a free devo to distribute (as a post or PDF) on the subject of sleep as a spiritual discipline. You have the option to send a link to the blog post or distribute as a pdf or even print and distribute at a youth gathering.
*Data pulled from recent news article, Cincinnati Enquirer, writer Anne Saker, August 23, 2017, "Sleep the Answer to Youth Suicides". For more data than you know what to do with, simply Google "teen sleep".